Tuscarora:

Short Stories for Jazz Piano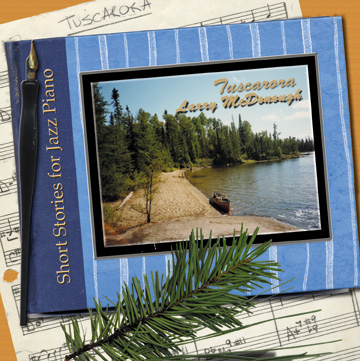 Tuscarora: Short Stories for Jazz Piano (LM Jazz 2003)

Dedicated to the memory of
Paul and Sheila Wellstone
, Marcia Wellstone Markuson, Mary McEvoy, Tom Lapic, and William McLaughlin, it benefits
Wellstone Action
, a tax-exempt organization formed to carry on their work.
It includes original music, as well as arrangements of jazz, popular, religious, and historical music in different times signatures and harmonies, such as "Amazing Grace" and "My Favorite Things" in 5/4, and "We Shall Overcome" (with vocals) and "Star Spangled Banner" as jazz ballads. 

"Contemplative, but with a certain intensity that kept my ears perked. Larry's touch and choice of harmonies reminds me of standing outside on a clear, cold night and looking up at the stars."  John Ziegler, KUMD Radio Program and Music Director.

Click here for: