Bruce "Pooch" Heine is a bassist in great demand around the Twin Cities, performing regularly with a popular progressive jazz trio,
Triplicate
, the Cedar Avenue Big Band, and the instrumental quintet Move. He is a reliable member of the house rhythm section at St. Paul's Artists' Quarter, often performing with renowned local artists such as saxophonist Eddie Berger, pianist Bobby Peterson, and guitarist Dean Granros.
Pooch has toured around the country with a variety of national musical productions, including Ain't Misbehavin'. He has performed with worldwide and local blues legends Mose Allison and Big Walter Smith, as well as many jazz greats including organist Jack McDuff, saxophonists Bob Mintzer and Bob Berg, and drummers Barrett Deems, Jeff "Tain" Watts and Paul Wertico.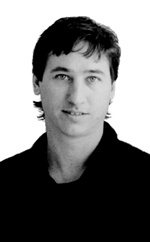 Pooch has a degree in music education from the University of Minnesota-Twin Cities where he studied with Reginald Buckner and Dr. Frank Bencriscutto. Pooch teaches bass and trombone at St. Cloud State University as well as at Schmitt Music in Brooklyn Center.

Bruce "Pooch" Heine